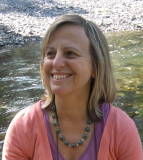 Counselling and Psychotherapy in Central and North London
My name is Simona Panetta-Crean and I have been a practising Jungian Psychotherapist and Analyst in North London for the past 20 years. I am committed to providing
counselling,psychotherapy and analysis
in a safe, confidential and non-judgemental environment.
Psychotherapy and Analysis can sometimes seem mysterious, even a little intimidating. The terminology used can be opaque and confusing to a lay-person. You may be wondering what is involved and will it be the right thing for you? I hope I can provide some of the answers here and help you decide whether to take the next step and contact me to book a session or ask for more information.
Some people are referred to me by their GP or their employer, but this is not a necessity; simply telephone or email me to arrange a first meeting.
My Approach
I work with adults on a one-to-one basis, offering either short-term counselling for an agreed time period, or long-term psychotherapy on an open ended basis. Both have
the aim of enabling you to enjoy your life and to live it more fully.
I am experienced in helping people with:
trauma and sexual abuse

stress and burnout

low self-esteem and feelings of meaninglessness

anger management

relationship/sexuality difficulties

panic attacks and phobias

anxiety and negative/obsessive thinking

bereavement, divorce and other losses

redundancy and other life changes

depression and suicidal thoughts

eating disorders

addictions and self-limiting behaviour.

Or maybe you just need to take some space to explore thoughts and feelings and get a clearer idea of what you want to do next.

Locations & Contact
My practice is based in two locations in Central and North London: Marylebone and Crouch End.
Call me on
0208 374 9556
(ansaphone),
07941 607027
(mobile) or email me by clicking on link in the menu.
Manchester Square (Marylebone) is near to
Oxford Circus
and
Bond St
tubes and also Marylebone Station (BR).
Crouch End is a short bus ride from
Finsbury Park
,
Archway
,
Highgate
and
Turnpike Lane
tube stations and near Hornsey and Crouch Hill Stations (BR).